Sale!
Hover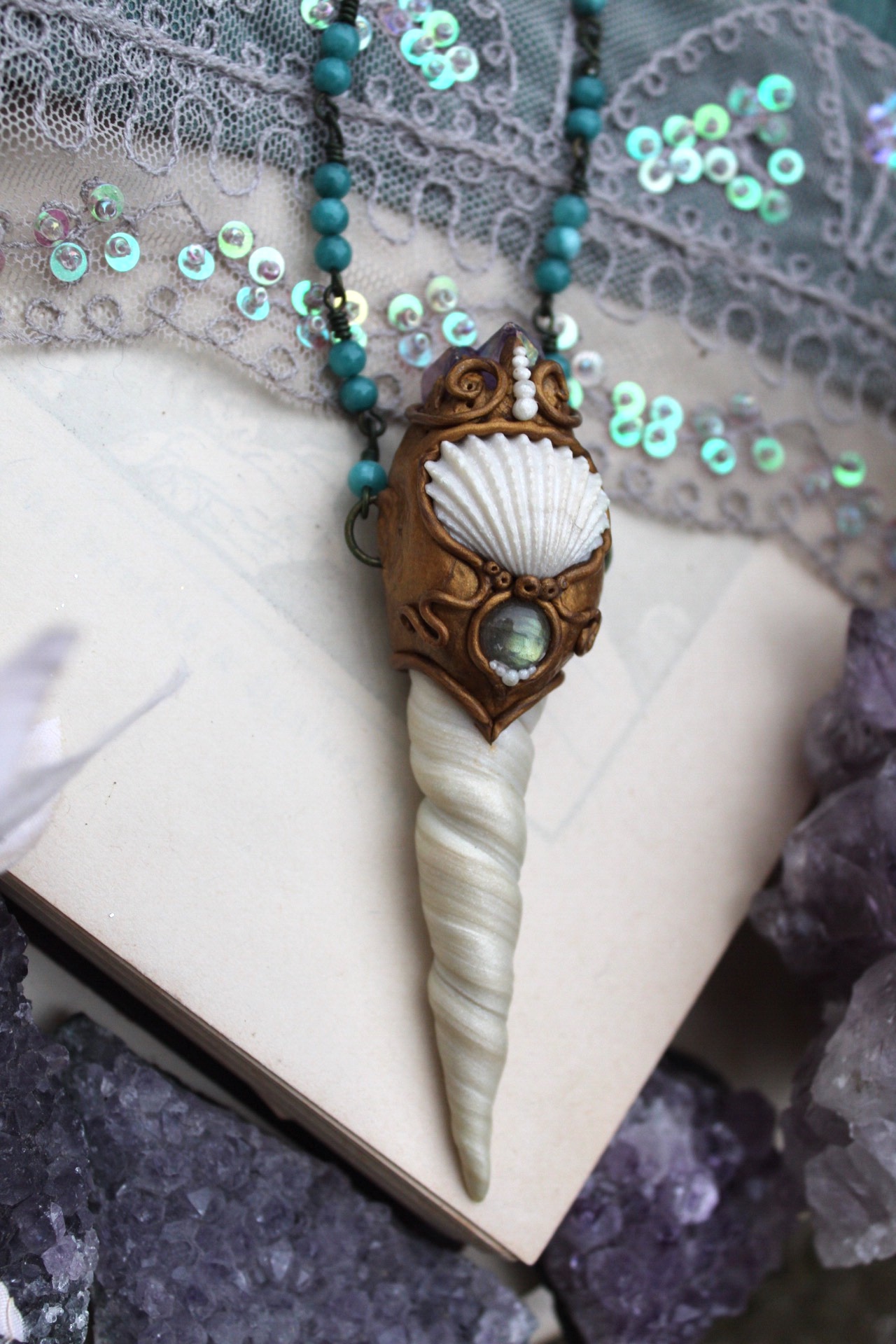 Hover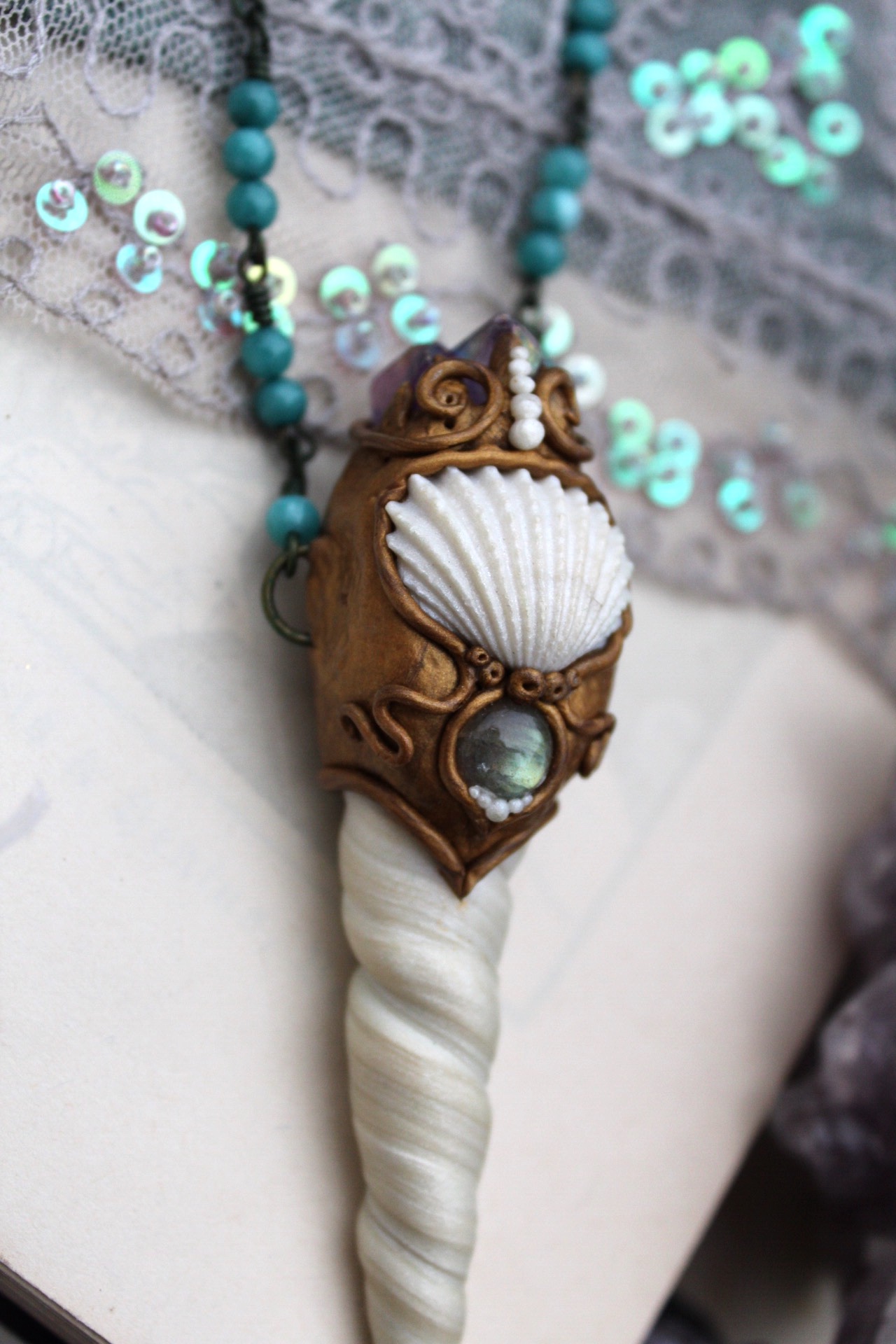 Hover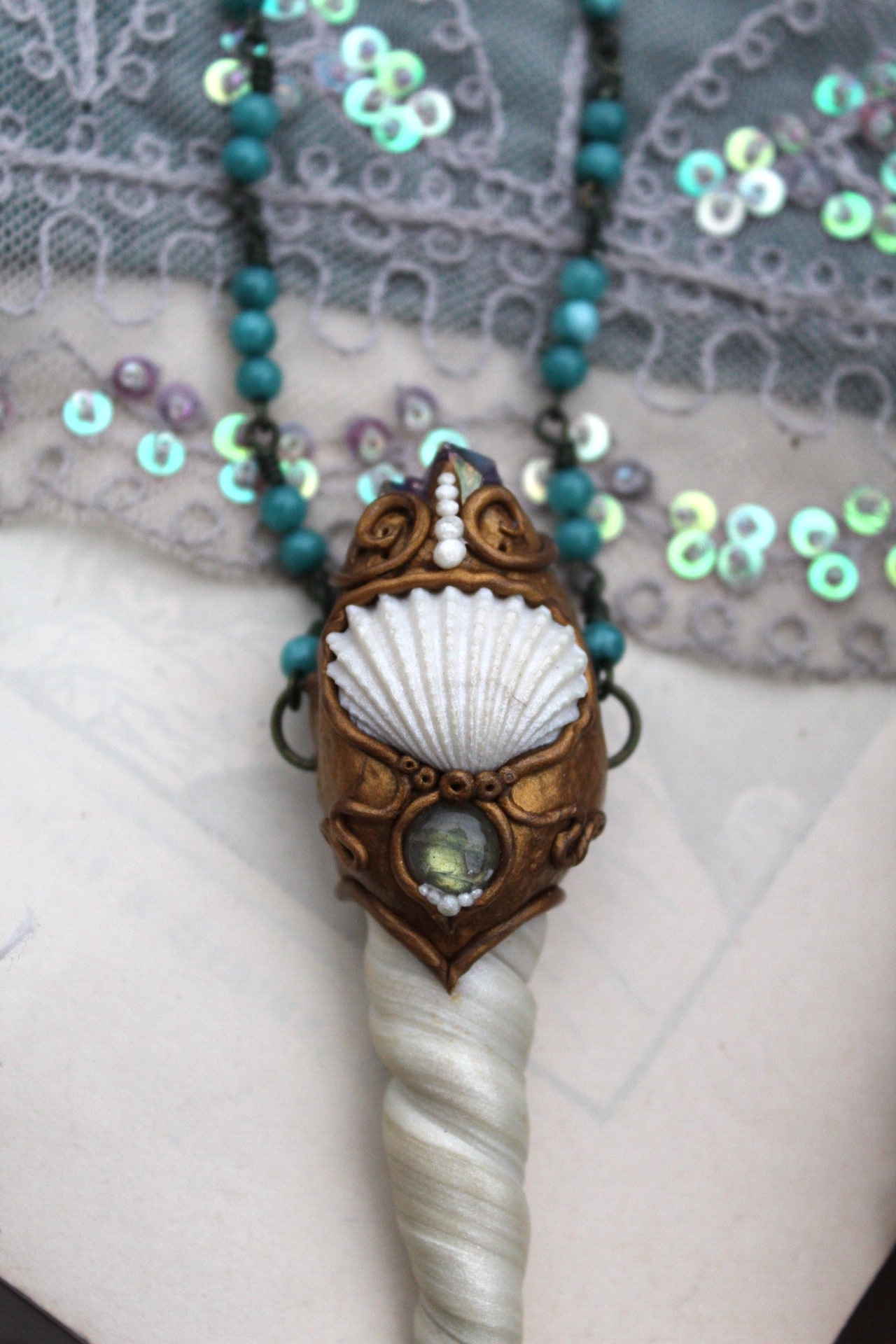 Hover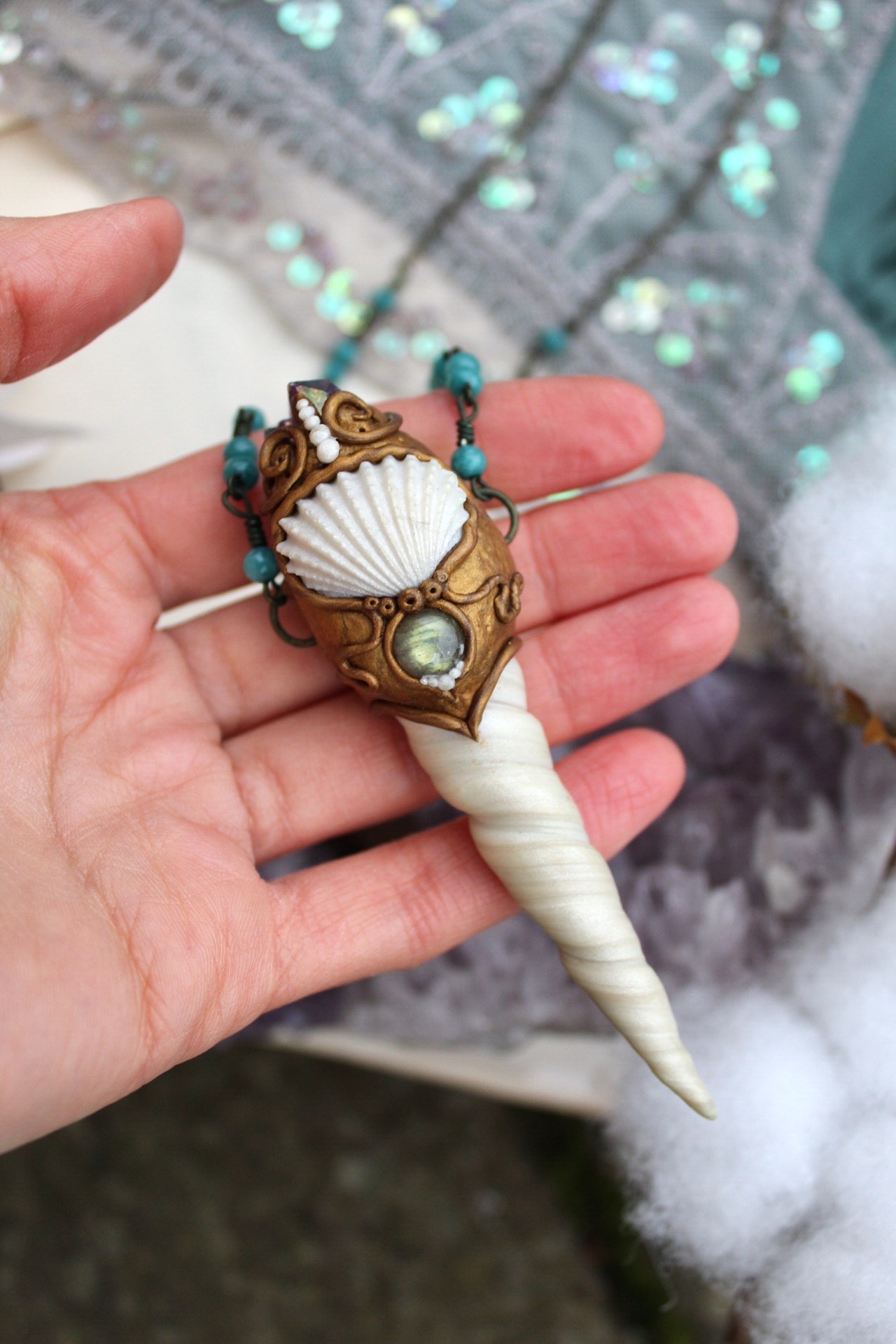 Hover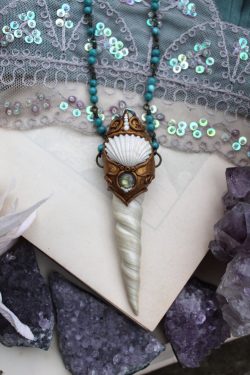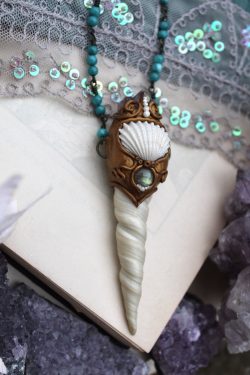 Polymer Clay Mermaid Shell Necklace with Green Aventurine
⋆❦⋆
A stunning mermaid necklace made from high quality polymer clay and crystals, A beautiful shell pendant for a sea princess!
This mermaid pendant has been created completely from polymer clay and natural crystals such as labradorite, amethyst aura and green adventurine. The amethyst aura at the top has a pretty rainbow sheen when it catches the light.
The 4″ shell design is attached to a green aventurine and bronze tone chain which measures 30″.
You will receive the necklace in the photograph!
⋆❦⋆
Please be aware some items will require a signature.
I always get a postage receipt and I'll supply you with a tracking number if it is part of the postage option.
⋆❦⋆
All of the items from By Amillia have been carefully and lovingly handmade by me! Each purchase will be beautifully wrapped in protective packaging for you. Once you receive it, please take care of your gift – everything is made from quality materials, but crystals and certain materials are more delicate and should be cared for accordingly. Crystals are a natural product of the earth and may contain imperfections, but this is what I feel makes them beautiful and unique. You will receive the product in the listing photograph.
All of my items are ethically made! Please have a look through my other listings too.
Feel free to ask questions and thanks for looking!
Out of stock